The "Zero Waste Cities" Munich and Kamikatsu: waste prevention, recycling and the integration of technological innovations to establish sustainable waste practices
People are engaging in specific routines and behaviors when they go shopping, consume their purchases, and dispose of remainders like food scraps, coffee cups or plastic packaging – however, these practices are often far from sustainable. Therefore, the mayor of Munich has launched a project for developing strategies how to transform Munich into a "Zero Waste City". This implies not only the expansion and improvement of waste processing and recycling, but also questioning our current practices of consumption and disposal. The established "Zero Waste Town" Kamikatsu in Japan could serve as a model for how to organize the transition to Zero Waste by local governance, and which future waste practices could be pursued. Technological innovations in waste prevention and recovery might add to the efficiency of this transition, but must be integrated into everyday practices to attain large-scale effects, reshaping our behavior and routines.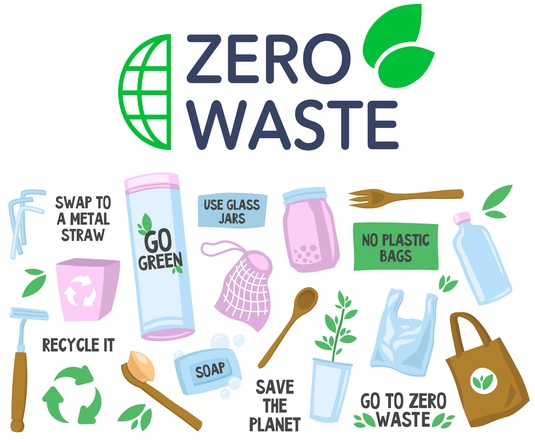 © Freepik
This PhD project aims to analyze current waste related practices in Munich, Kyoto and Kamikatsu, identify the benchmarks of their associated meanings, materials, and competences, and uncover possible cultural differences, which must be considered when trying to transfer methods from Japan to Germany. By field study in Kamikatsu, the transformation of this town to the implementation of its Zero Waste agenda will be traced and contrasted with the current practices in Munich and Kyoto to deduct chances and challenges for other Zero Waste Cities-to-be. Investigating the state of the art in sustainable material science, recycling and waste processing technologies, and assessing their integration potential into daily practices shall provide insights into the possibilities and limits of a socio-technological approach. In the context of an international and transdisciplinary workshop on sustainable lifestyle and waste practices, scenarios of Munich's future anti-waste strategies will be developed to contribute to the city's "Zero Waste München" project. This research is aimed at providing suggestions how to deal with one's own waste load in the global North without externalization of the environmental effects.